The Japanese Garden

Student Work
The types of students' work submitted are:
Student essays and learning logs.
Creation of Drawings and Animation
All essays and learning logs are scored according to the rubric attached. The scores provide evidence of student performance.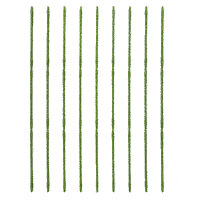 Student Essay
First we measured the garden. We used a big tape measurer and put sticks in the four corners. Then we cleared the weeds from the garden and the rocks too. We had to figure out how many how many plants could fit in our garden. We then planted lanterns. We studied the placement of rocks in a Japanese Garden and placed them towards the front of the garden.

Student Essay
We teleconferenced with a Japanese Gardener in Japan. He showed us how to build a Japanese Fence using Bamboo. First we collected long and short pieces of bamboo together to make a square. Then we put three pieces across the middle and tied them to the square. We kept adding pieces of bamboo to the square and tied them with a knot that looked like an "x". The "x" knot made the fence part very tight. We talked with a guy in Japan named Cacuchi about the fence. I can't believe we talked to someone on the other side of the world!!!!